VISITOR INFORMATION
Adult unisex shirts – 10 left in limited sizes.
---
Youth shirts are available in orange, red, and purple (we also have neon blue and neon green, not pictured) – sizes extra-small (2-4), small (6-8), and medium (10-12):
---
Toddler shirts are available in red and royal blue – limited sizes
** NEW THIS YEAR** A limited number of long sleeve shirts available in navy, gold, and sports grey – limited sizes
---
Sports shirts in navy, heliconia, and sapphire –
2 x medium (M)    |    4 x large (L)    |    4x extra-large (XL)
---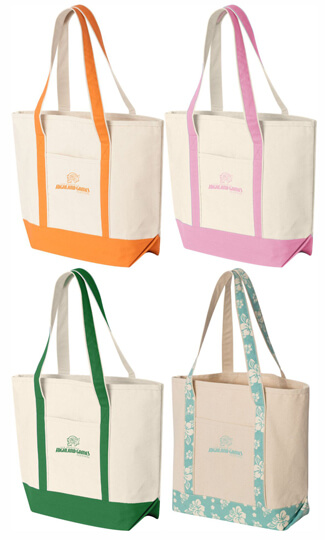 Sturdy beach tote bags – great for the market! Available in natural pink and aqua print:
---
Notecards… A Unique Souvenir
During the 2014 Games, we had two local artists Derek Davidson and Kris LeBlanc capture images of our Games site. Many of you were impressed, so we have reproduced seven of these images as notecards. You will be able to purchase them in our Souvenir/Information Tent for $2.00 each or 3 for $5.00.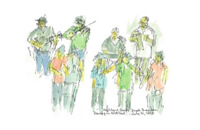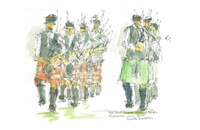 Don't forget about our SALE TABLE!
Drop by the Info tent, and shop early for the best selection. We're open Friday night, all day Saturday and Sunday.
See you at the GAMES! Come be a Scot for the Weekend!!